Prodex Total Insulation
One Solution to Heat, Cold, Condensation and Air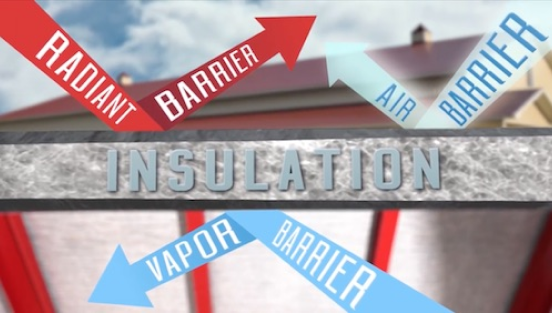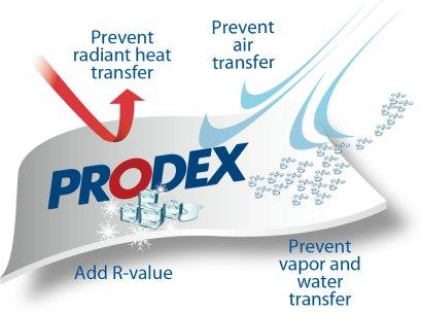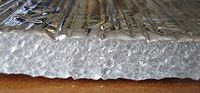 Prodex Total Works Great In Hot And Cold Climates!
Prodex Total - The One Solution to Heat, Cold, Condensation and Airflow.

Prodex Difference: R-value unaffected by humidity : Prevents condensation : Prevents 97% of radiant heat transfer : Vapor barrier : Core sealed on both sides with flange : Elastic : Does not promote mold or mildew : Does not provide for nesting of rodents, bugs or birds : Seals around nails (no leak) : ICC-ES Recognized : Reflective reinforced foil on each side of 5mm (0.2 inch) or 10mm (0.4 inch) closed-cell polyethylene foam center : Keeps its shape over time (doesn't collapse) : Rippled surface increases airflow : Green Product Certified : Over 5 billion square feet sold worldwide.
Prodex partnered with Insulation4Less to develop Total Plus - Designed specifically for the U.S. and Canada - Higher R, Stonger and Safer. See Technical sheets: 10M , 5M , White. Total Plus includes all the features of the premium ESD and ESW family of products produced by Prodex.
Beware of sellers using Prodex product images, descriptions and test results to market other products.
What our customers say...
My wife and I bought an old commercial building to rehab about 8 years ago. Virtually all of the first floor and 1/3 of the top floor were gutted to the stick structure. We know energy would continue to become more expensive and that insulation was going to be one of our best investments.
We had not heard of Prodex but in researching products it seemed one of the best products for the money. We bought and installed it, we are glad we did. We looked into spray foam but could not afford the cost. The Prodex with the fiberglass in the walls seems to be working as well as foam would have.
One of the benefits we appreciate more than we thought we would is the sound deadening qualities. We live on Main Street yet the noise levels are lower than when we lived in the country.
We have a nephew in construction who was very skeptical about the product until we had been living here for a while. He was amazed at the heat retention in winter and conversely, the heat repulsion in summer. Two small window air conditioners cool the whole two bedroom apartment we live in. He has installed it on his new home.
We are grateful to have found your product, Prodex must be one of the best values for the dollar today.
Tom and Karen Jones
October 16th, 2014
---
Independent Reviews at Site Jabber. Site Jabber is the leading destination for customer reviews of businesses.


What do our customers say?
I installed Prodex Fast Action in my wood shop on the ceiling and the walls… It kept my shop cool in the summer. I love it.
Marcel
The temperature is about 105 degrees in the sun. This is the garage with Prodex installed in the walls. The temperature inside is 70 degrees. Bid difference!
Rich Heepe
Buying Insulation Made Easy
Insulation roll pricing on product pages
Tips to save on shipping
Discount volume pricing in shopping cart
Order/get a quote

Featured Insulation For Sale - Prodex Total
Other Insulation Products For Sale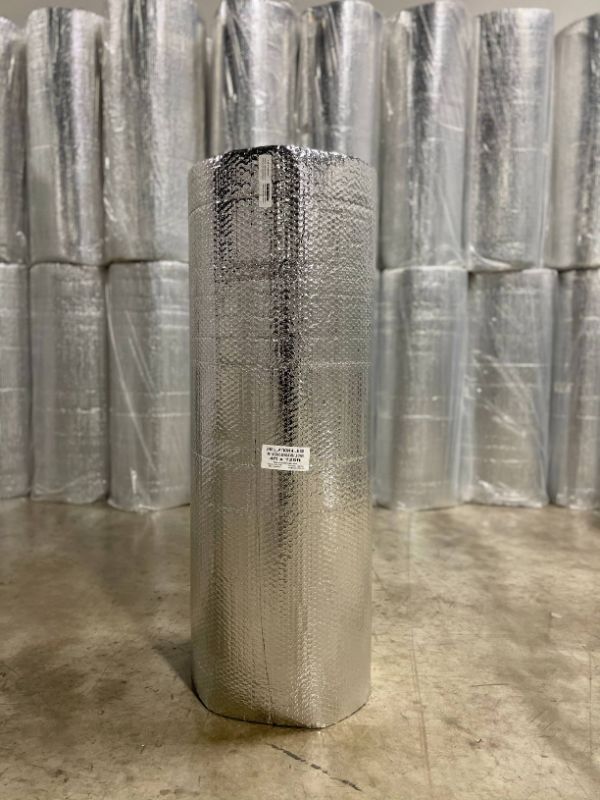 4ft x 125 ft roll. Low-cost alternative to Prodex. Single bubble reflective insulation composed of 1 layer of 5/32 inch (4mm) polyethylene bubble sandwiched between two metalized, low emissivity surfaces.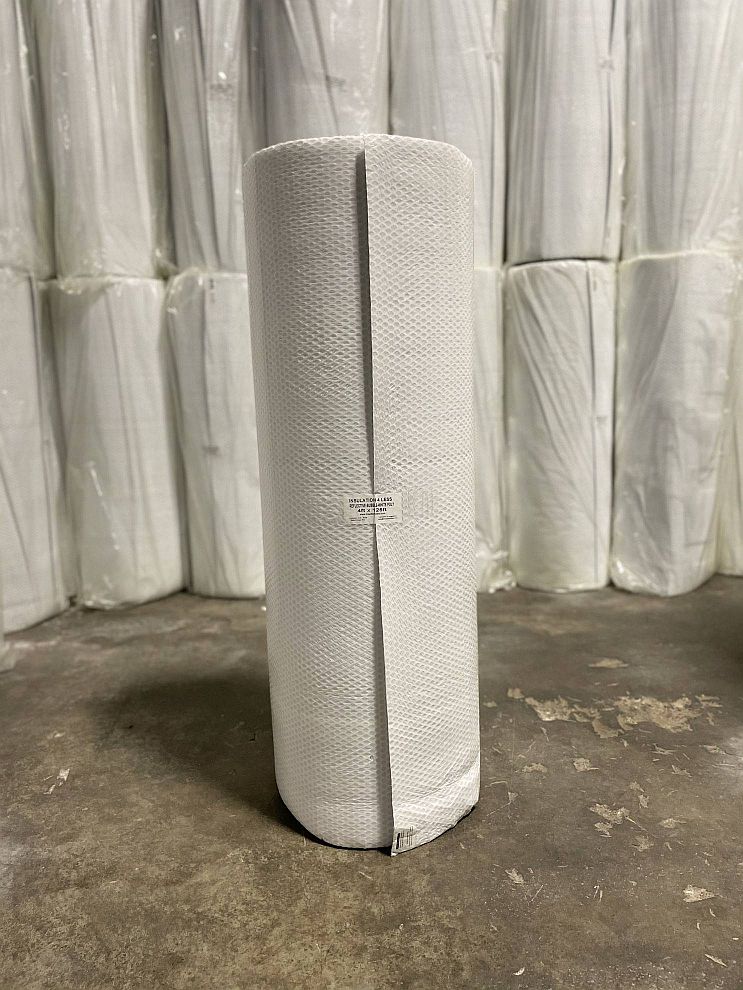 4 ft x 125 ft roll. Single bubble reflective insulation composed of 1 layer of 5/32 inch (4mm) polyethylene bubble sandwiched between one metalized, low emissivity surface and white polyethylene.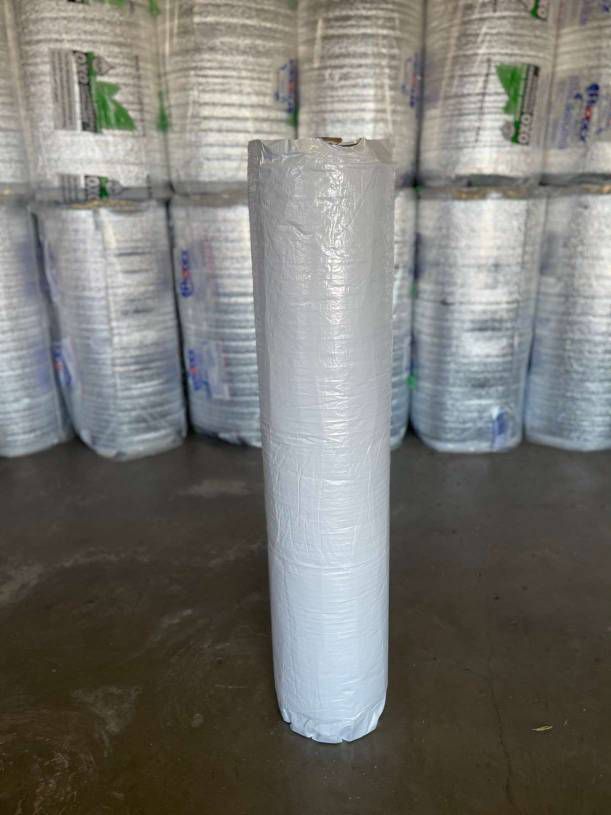 4 ft x 125 ft roll
and
6 ft x 125 ft roll.
Reflective insulation composed of 1/4 inch fiberglass core bonded to one layer of 99% pure aluminum and one layer of durable white scrim-reinforced facing material.
Reasons To Buy Insulation Here:
Independent Reviews at

Site Jabber

. Site Jabber is the leading destination for customer reviews of businesses.

BBB

report. For over 100 years, BBB has set the standard for ethical business behavior. We're proud to maintain an "A to A+" rating. This rating takes into account a company's size in its relation to complaints.
ICC-ES Recognized - ICC-ES is an evaluation service that takes independent test data for a variety of products and analyses it against a uniform Acceptance Criteria that is recognized internationally.
Over a million orders totaling more than 5 billion square feet of insulation sold.
What you can expect at Insulation For Less
The best delivered price on insulation that matches our specifications - Visit Best Deals page
Same day shipping
Fast and comprehensive email responses to your sales and technical questions - Visit Contact us