To view sale pricing...
Find the menu bar (top of every page). Put your curser on "Insulation Products". Select your desired item from the drop down list.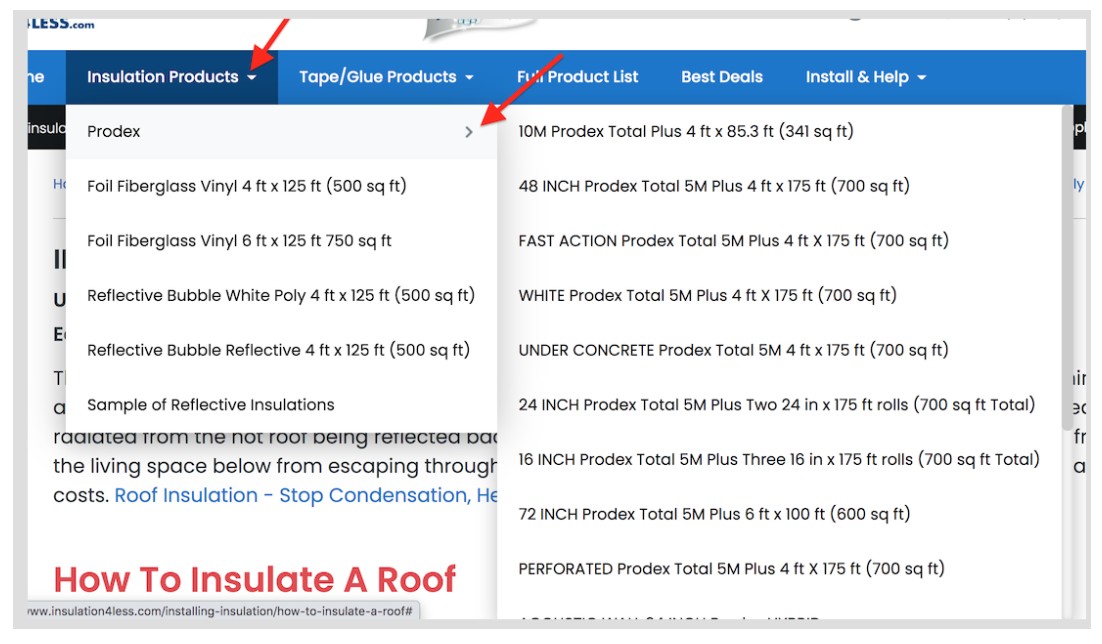 Once on product page, enter the quantity you desire in the order box and click: "Order / Get a quote".




Repeat this process to add other items to your cart.

This last graphic shows where you find the product page links on a mobile phone.



You're Direct From the Prodex Factory. No Salesmen - No Pressure - See ABOUT US.